Nowadays, photography tours are available all around the globe from Iceland to Antarctica, from New York to Paris. Because they are focused on photography, they are getting more and  popular among enthusiastic photographers but also beginners  as they combine discovery and learning.
A photography tour is an unique opportunity  to discover a new place in depth, explore locations out of the beaten path, capture beautiful pictures and learn more about your camera.
Photography tours are available in many  destinations in South-East Asia such as Siem Reap, gateway of the temples of Angkor (Cambodia), Hoi An, Ho Chi Minh and Hanoi  (Vietnam), Yangon (Myanmar), Bali (Indonesia), Chiang Mai (Thailand).
For this post,  we came up with  8 good reasons to why you should consider taking part in  a photography tour during your  next holidays in South-East Asia
1.Improve your photography skills
Even seasoned  sport or wedding photographers are likely to improve their photography skills in a photo tour. As South East Asia locations are diverse, many opportunities will arise and some of them outside your comfort zone: it can be either capturing paddy field landscapes, ancient temples or  busy food markets in the morning light.
2. Enjoy people photography
When living  in South-East Asia we often take for granted that people photography is  easy to do. In the West, due to privacy issues it is almost impossible except  during big public events. In  Asia,  people  play the game and even sometime  ask you to take pictures of them:)
3- Discover  a country with a different angle
During  a photo tour , you will be guided by a photographer who is always looking for new places and has been living in the area for many months or many years. This considerable asset  will allow  you to have access to some locations out of the beaten path which often are not available during  a "normal" tour. Often,  the photographer has develop some relations with locals, speak some of the language and this will be valuable in people photography. You might have access also to remote locations with tribes or be the witness some local Buddhist ceremonies.
4- Test the limits of your photography equipment
Sometime, at the end of a tour, it happens that some  guests decide to upgrade their camera system or buy new lenses.   If you have a old camera system or a entry level camera, you will test the limit of your equipment: shooting a low lights with moving subjects during  some festivals or in markets with dimmed lights. You might no get also the nice bokeh you were expecting in your portraits.   Common purchases are wide angle lenses to do architecture shots or a portrait lense.
5- Meet like-minded people
If you take part in a photography tour  with a small group of people especially for few days,  it is likely that you will a blast together, keep in touch and maybe even do another trip together in the future. For many people,  a photo tour remains the highlight of their trip in Asia.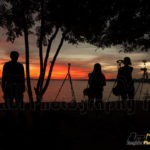 6- For beginners,  a  quick way to improve your photography
Many people start learning  photography by taking theoretical courses in a classroom with little or no practice. During a photography tour, a lot of  the time is spent on hands-on practice and because of on many different situations encountered during the  day (sunrise/sunset, low light, portraits,architecture shots), you are most likely to make long lasting improvement on your photography. You will look after very differently at the triangle of exposure:)
7- Get to the best locations  with the best light
Photography is all about light and when exploring a  new place, knowing  the best photographic  spots with the best light  is very difficult even after some prior  extensive research online.  Depending on the destination (cities, archeological parks, national parks), it can take months to know the best shooting locations and the best angles. Even if seasons are not marked so much in South-East Asia, there is an impact  photography.  In Angkor Wat temple for example, the path of the sun is drastically different between June and December making  shots very different depending on the season.
During the monsoon,   your photography leader will  guide you around the locations  to get those nice reflection shots.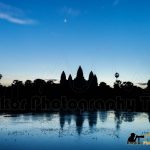 8- Go back home with great pictures
Because you have being in the right locations  with the best  light, and had guidance during your shots, you will be sure  to go  back home with  the best pictures of your holidays. Why not make a coffee table book of your best pictures to show your friends and plan together your next photographic adventures?